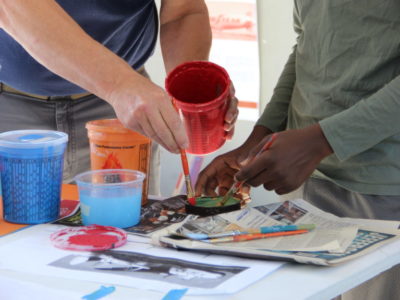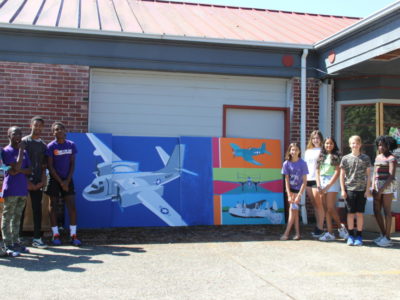 HISTORY OF FLIGHT AT SAND POINT
2021 BLDG 41 AVIATION OUTDOOR EXHIBIT
In 2021 Friends of Magnuson Park installed a series of murals that celebrate Sand Point's rich aviation history.
The following guide is best experienced on site at Magnuson Park viewing the murals around Building 41.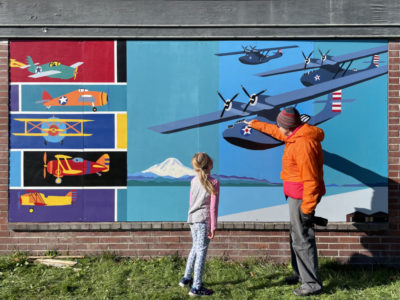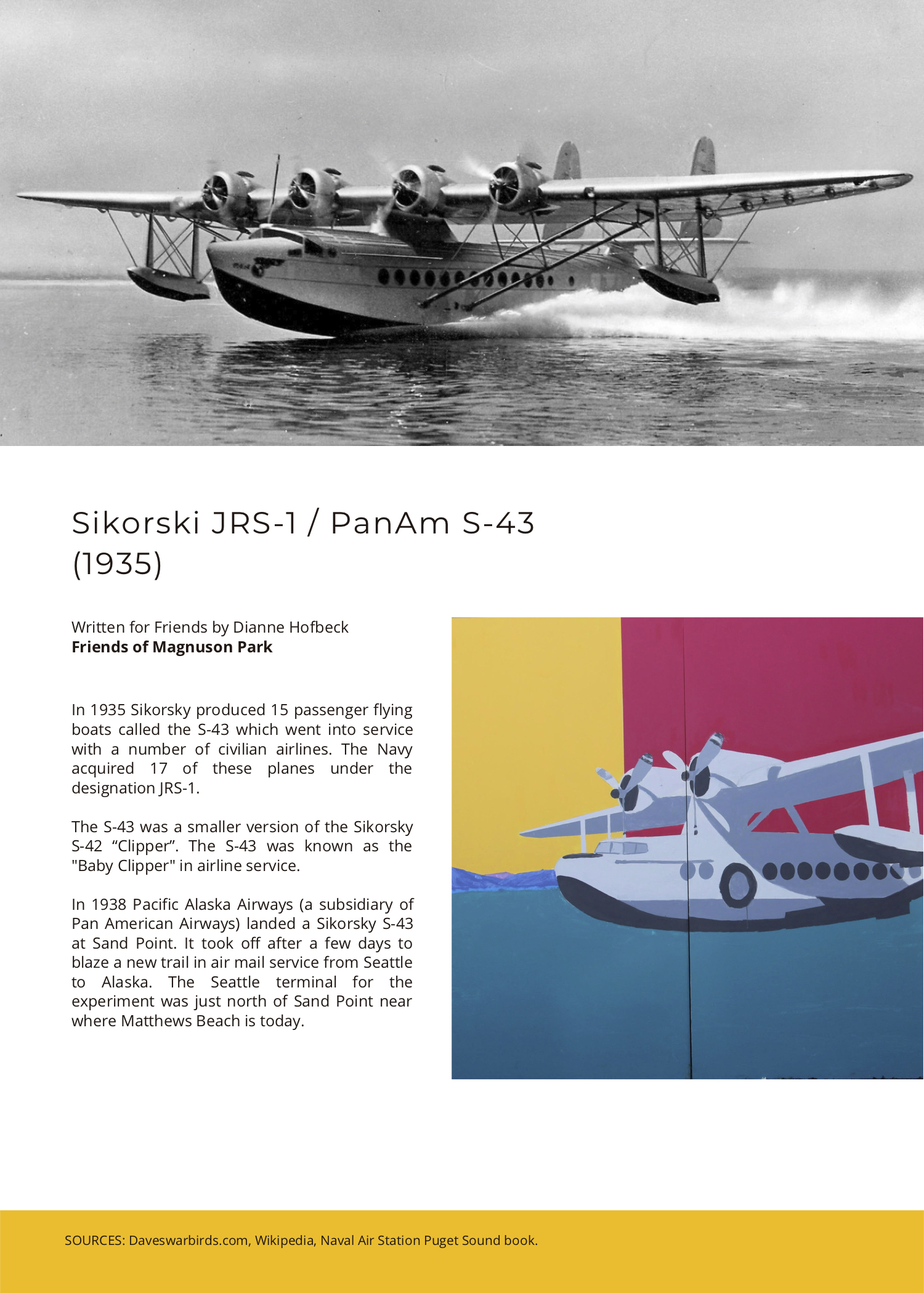 MORE NAVAL AIR STATION SEATTLE HISTORY
FIRST FLIGHT AROUND THE WORLD
April 6 to September 28, 1924 (5.5 min YouTube)

1924 Flight (54 min. YouTube)
OTHER NAS SAND POINT HISTORY SITES
Note: The links in this section are outside of this site and are controlled by others.
If there is a problem with the information contained in any of these links, please contact that links webmaster.